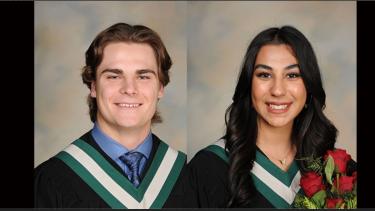 Congratulations to Micah and Saveena, who were recently awarded our most recent Students of the Month.
Micah has excelled in our Rugby, Football, Jazz Band and Leadership Programs, while maintaining Honour Roll status!
Saveena is being recognized for her positive attitude, selflessness, and respectfulness, while also maintaining academic Honour Roll status in her grade 12 year and taking part in our Leadership Program.
Thank you, Micah and Saveena, for your contributions to making our school a better place!
Posted: March 9, 2023 - 10:40am
Expires: April 1, 2023 - 12:00pm