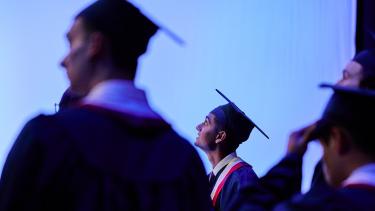 Congratulations Class of 2022
June 29, 2022
Congratulations to our 2022 graduates! We are thrilled to recognize over 1,500 grade 12 students from our secondary schools. From academic excellence to athletic skill-building, artistic achievements to leadership opportunities and community service, the Board of Education has remained committed to providing a world-class, innovative and individualized educational experience for every student.  
Each school held in-person convocations, which is the first one in 2 years. There was much excitement as these students were celebrating this life accomplishment. All convocation ceremonies were livestreamed on the district's YouTube account, to give the opportunity to family and friends to watch from home. 
Abbotsford Traditional Secondary 
June 3, 2022 
Livestream 
Bakerview Centre for Learning 
June 14, 2022 
Livestream 
Rick Hansen Secondary 
June 15, 2022 
Livestream 
Yale Secondary 
June 16, 2022 
Livestream 
Robert Bateman Secondary 
June 17, 2022 
Livestream 
WJ Mouat Secondary 
June 17, 2022 
Livestream 
Abbotsford Senior Secondary 
June 18, 2022 
Livestream 
ASIA Sumas Mountain 
June 24, 2022 
Livestream 
Whether you are off to post-secondary or embarking on a new adventure travelling the world, we wish you every success in your future endeavours.