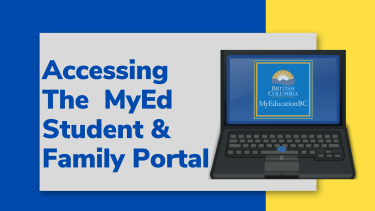 How to Access the Student and Family portal in MyEducation BC
This year the district has moved away from Checkmyprogress.ca to the MyEducation BC Gradebook.  While many teachers will be using the MyEd Gradebook, it is optional for teachers. Teachers may choose another means to communicate progress home which may include Google Classroom, written communication, or through meeting with parents and guardians. If you have any questions, please contact individual classroom teachers.
Logging into MyEd 
Accessing the MyEd Gradebook
If you do not remember your student's log in for MyEducation BC, please email rita.fussi@abbyschools.ca or have your student visit the counselling centre between 7:30AM-3:00PM school days.