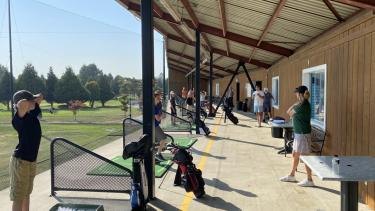 Program Fees:
The Golf Academy has a yearly fee of approximately $2800.00. This covers the cost of our Head Coach and assistants, the use of range balls, transportation to and from the course and equipment updates. This fee is paid through School Cash Online with the school district.
Students in the Academy are expected to keep a junior membership with Ledgeview as it gives them full access to Ledgeview for the duration of the year. 
Apply
Please review the Golf Academy Policies and Expectations prior to submitting an application.
For more information, email Academy Coordinator Clarke Wismer