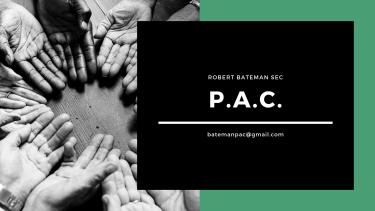 PAC
A message from the PAC president:
Welcome to the Robert Bateman PAC (Parent Advisory Council)!  As parents and guardians of these amazing kids, we all want the best for them and to see them thrive in their educational experiences.  The PAC is here to build community, help with communication, support the kids and the staff.  We (the PAC, school staff and administration) want you to be involved...after all, it takes a village!!  Please connect if there is a way that you feel you can support your school,  or if you have questions.  You can reach us via email at batemanpac@gmail.com or follow the Facebook page "Robert Bateman PAC".
The best way to stay in the loop, is to download the Abby Schools App, and follow Robert Bateman Secondary!
---
Our 2022/2023 group is...
President ~ Tanya Perk
Co-Chairs ~ Andrea Penner / Kim Epp 
Treasurer ~ Mike Bjorndal
Secretary ~ Yolanda Davidowich
DPAC Rep ~ Sarah Kamp
---
Meeting dates: 
No December Meeting
Wednesday, January 11/23
Tuesday, February 7/23
Tuesday, April 11/23
Wednesday, May 10/23
Tuesday, June 6/23